TFE Clones: where would the world be without them?
Currently, I know of the following places running various TFE-based MUDs:
Know of a TFE clone not listed here? Submit it to the list.
---
Greyclaw has updated me on the TFE-tree, he wrote most of the code, however used Merc as a reference: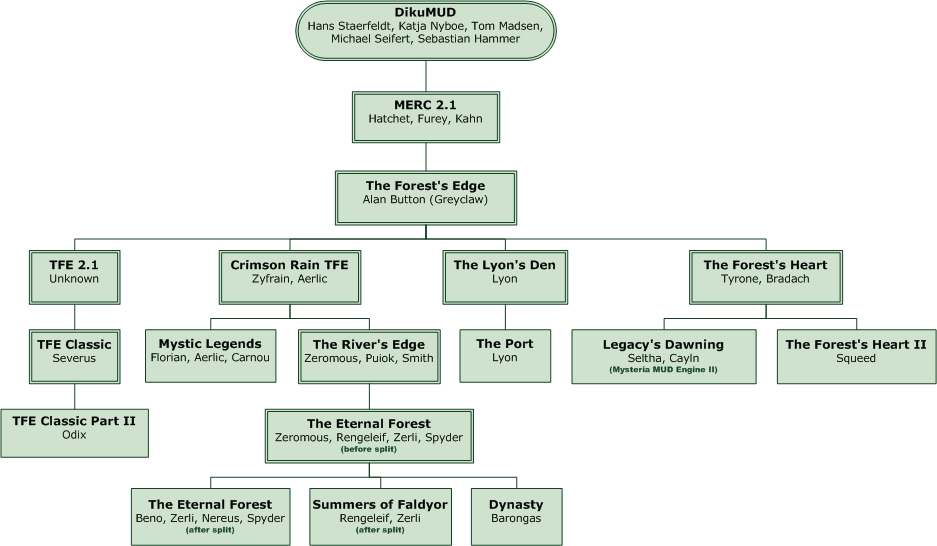 And everyone else who's been left out… if you feel like your name should be here: email me.